Best Cloning Software for Hard Drive & PC
Professional-grade disk cloning software for Windows PCs that meets all your expectations for disk cloning and PC transfer without reinstalling.
Download Free
Why Need to Clone Disk & Transfer PC?
System Migration
Migrate all installed applications, updates, files, and customized settings on Windows OS and system drivers, easily clone your system to SSD to get rid of old disks, and improve PC performance.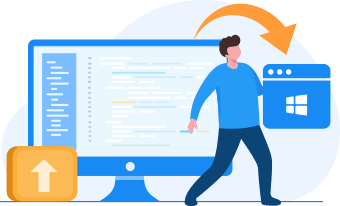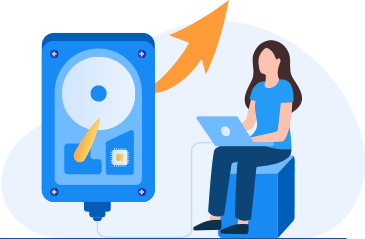 Upgrade Hard Drive
Insufficient disk space? Slow PC? Users can replace the disk with a new hard drive without reinstalling the system, efficiently upgrading the disk to a larger drive.
Secure Data Transfer
All data on disk can be quickly and safely migrated to a new location, such as Windows OS, Windows activation information, applications, settings, files, videos.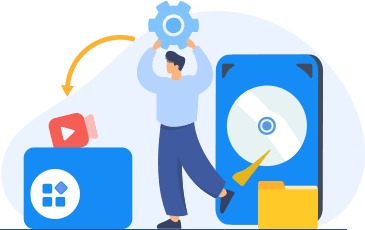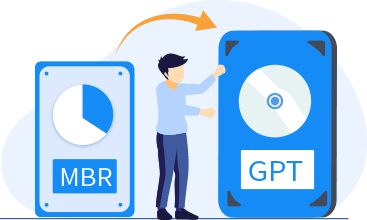 Convert System Boot Mode
Clone the system on the MBR to the GPT to enable the system to use the UEFI boot mode, make full use of disk space and obtain faster read and write speeds, reducing boot time.
Flexible Editions Perfectly Match Your Need
Disk Clone
Partition Clone
SSD Alignment
Sector-by-Sector Clone
Free Technical Support
Download Free
Professional
$19.99 $49.95
All Features in Free Edition
System Clone
Smart Clone
Adjust Partition Size
Dynamic Disk Volume Clone
24/7 Technical Support
Buy Now
Technician
$249.00 $699.00
All Features in Pro Edition
Unlimited PC Clone
Business Use
24/7 Priority Support
Buy Now
What Cloning Software Can Do for You?
System Clone
System Clone
Clone different system disk types: HDD/SSD, or MBR and GPT disk.
Clone system to HDD or SSD with different sizes.
Clone HDD to SSD with alignment.
Supports full type HDDs and SSDs.
Disk Clone
Disk Clone
Clone hard disks of different sizes.
Create bootable clone disks.
Support multiple disk brands and types.
With SSD 4k alignment.
Partition Clone
Partition Clone
Move only single or multiple partitions on a disk.
Transfer dynamic volume data to another partition.
Centralize important files in one partition for cloning.
Smart Clone
Smart Clone
Sector by sector clone.
Clone only used sectors.
Skip bad sectors when cloning.
Clone large HDDs to smaller SSDs.
Edit Partition
Edit Partition
Adjust the partition size.
Expand the hard drive.
Modify the partition location.
Set the partition type as primary or logical.
More Features
More Features
Hot clone (without interrupting your work).
UEFI boot (GPT disk) cloning.
Clone hard disks from bootable media.
24x7 free technical support.
Why Choose AnyCloner Disk Clone Solution?
Simple & Flexible
The intuitive interface guides users to easily configure disk cloning. The service also provides flexible cloning methods and features.
Secure & Reliable
AnyCloner follows the GDPR and all data transfer processes are encrypted. Professional R & D team provides perfect service, don't worry about information leakage.
Practiced & Trustworthy
With more than a decade of experience in disk cloning research, our team of professionals has gained millions of levels of trust. And we promise users a 90-day unconditional refund.
How to Clone Hard Drive
Step 1. Launch the free hard disk cloning software, connect the destination disk to PC, and click Clone -> Disk Clone.
Step 2. Select the Source Disk in your PC that you want to clone.
Step 3. Select a disk as the Destination Disk.
Step 4. You can optionally tick SSD Alignment and click Start Clone to activate the task.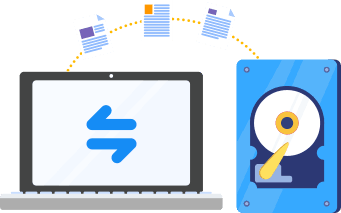 AnyCloner Clone Disk
Effortlessly clone your disks and systems, transfer all your PC data, protect your business and improve PC performance.
Try It Now